Gayane Aramyan, LMFT #125217

Licensed Marriage and Family Therapist
Certified Anger Management Counselor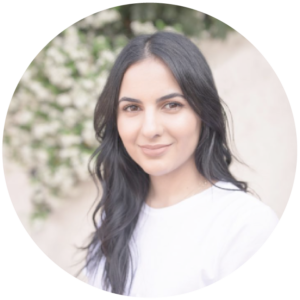 ---
My name is Gayane and I am a Licensed Marriage & Family Therapist (#125217). I see clients both virtually and in-person at the Sherman Oaks location, and I speak Armenian.
I received my Bachelor's Degree in Psychology from Loyola Marymount University. During this time, I got started in the field by working for Anita Avedian, LMFT and became a certified anger management facilitator. I continued my education and graduated with a Master's Degree in Clinical Psychology with an Emphasis in Marriage & Family Therapy from Pepperdine University.
After graduating, I saw clients in a private practice setting as an Associate Marriage & Family Therapist under the supervision of Anita Avedian, LMFT. I worked with couples and individuals who experienced relationship struggles, anxiety, depression, grief and general life concerns. I also facilitated anger management groups where I taught communication skills, anger management skills, and emotional intelligence. In addition, I co-facilitated a social anxiety support group helping clients feel more confident when at work or in social situations. Since my Associateship, I got married, had a baby and became a Licensed Marriage & Family Therapist!
I am passionate about working with couples and women in their 20's – 30's seeking to achieve a well balanced life. As a new mom, I am also passionate about helping expecting & new mamas navigate postpartum & its challenges.
I have been trained in (EFT) Emotionally Focused Therapy for Couples, Grief Processing and Perinatal Mental Health.
Together, we can work through the roadblocks that are in your way.