Angelica Churchian, M.A., LMFT #125124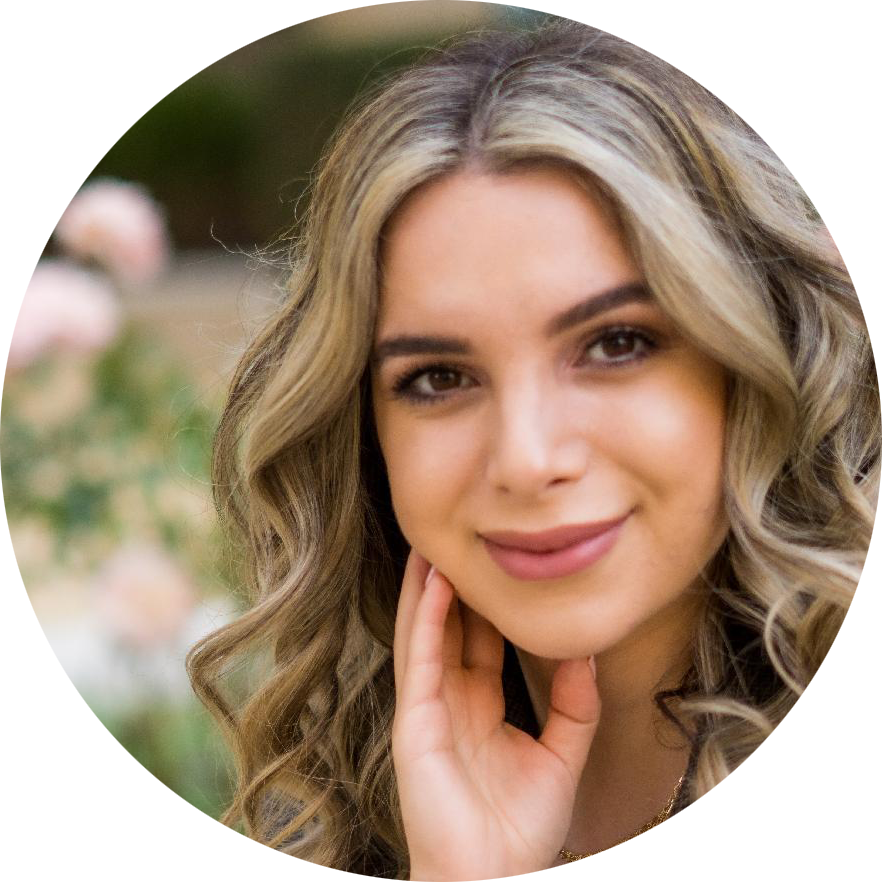 ---
Angelica Churchian is a Licensed Marriage and Family Therapist (LMFT) based in Los Angeles, California. Angelica's profound fascination with the intricate workings of the human mind ignited her enduring passion for psychology. This innate curiosity became the driving force behind her decision to embark on a journey in the field of Marriage and Family Therapy.
Angelica's educational journey began at California State University, Northridge, where she earned her Bachelor of Arts degree in Psychology. During her undergraduate years, she actively volunteered for their Crisis Helpline, gaining invaluable experience in crisis intervention. Her exceptional dedication and aptitude for psychology led her to immediate acceptance into Pepperdine University, where she continued to expand her knowledge and expertise in the field. There, she achieved a Master of Arts degree in Clinical Psychology, with a specialized focus on Marriage and Family Therapy.
Throughout her distinguished career, Angelica has consistently demonstrated her commitment to making a positive impact on her community. She has volunteered her time for various nonprofit organizations in Glendale, where she provided mental health services to children grappling with behavioral challenges and offered therapy to individuals struggling with transgenerational trauma, acculturation issues, depression, and anxiety. Angelica's desire to further expand her experience and knowledge led to many years of working in residential substance use treatment facilities, where she has served as an individual, group, and family therapist.
Angelica joined the Avedian Counseling Center team in 2021 where she sees clients in Sherman Oaks, Glendale, and via telehealth. Her approach to therapy is marked by a skillful integration of evidence-based modalities, including Cognitive Behavioral Therapy and Dialectical Behavior Therapy. She tailors her therapeutic interventions to meet the unique needs of each client, with a primary focus on improving self-esteem, enhancing relationships, fostering effective communication, and facilitating the healing of emotional wounds. Her ultimate goal is to empower individuals to develop a stronger sense of self, rebuild relationships, and enhance their overall quality of life.
Angelica is fluent in both Armenian and English, a valuable asset in providing culturally sensitive therapy to a diverse clientele. Her specialties encompass a wide range of mental health concerns, including depression, anxiety, adolescents, couples, self-esteem, trauma, substance use, and anger management. She offers a versatile range of therapeutic modalities, including individual therapy, group therapy, and couple's therapy.
Clients working with Angelica can expect a direct, attentive, and genuine approach, underpinned by unconditional positive regard. Her dedication to her clients' well-being is unwavering, and she is committed to guiding them toward self-exploration and healing. Angelica cultivates a warm, non-judgmental, and inviting therapeutic environment while infusing her sessions with humor and light-heartedness.
Angelica Churchian eagerly anticipates the opportunity to connect with you on your personal journey of self-exploration and healing. Her unwavering commitment to your well-being, coupled with her profound expertise, positions her as a beacon of hope and support in the field of mental health.