Thea Brown, AMFT # 138429
Associate Marriage and Family Therapist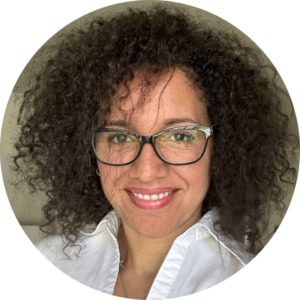 Thea Brown is an Associate Marriage and Family Therapist (AMFT). Thea received her Master of Arts Degree in Clinical Psychotherapy from Antioch University, Los Angeles. She has a culturally diverse and international background and has worked in Human Resources, Education and Training, in the non-profit and private sectors. Her goal is to assist individuals and couples of diverse populations, in English and Spanish, by allowing them to tap into their hidden potential and rediscover their path, purpose, and authentic self.
Thea embraces an integrative approach to therapy, including Psychodynamic, Existential, Mindfulness, and Cognitive Behavioral Therapy, as it relates to managing anger, anxiety, depression, trauma, grief, and challenging life transitions. She is impassioned about the ways our learned thought processes can lead to damaging belief systems and focuses on helping clients identify and develop adaptive thought patterns through a strength-based lens. Thea's aim is to provide a safe space in which clients can feel supported and empowered during their journey of self-discovery and self-awareness. Thea offers therapy sessions in person, at the Sherman Oaks, Woodland Hills, and Glendale offices in addition to offering telehealth sessions. She works under the supervision of Silva Depanian, LMFT (MFC#121864).