Sipan Steve Nazaryan, MA, CAMC, AMFT #141339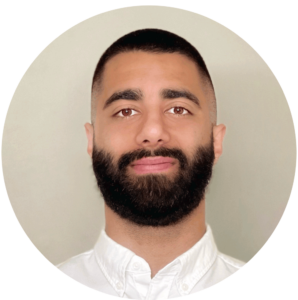 ---
Sipan Nazaryan is an associate therapist at Avedian Counseling Center, with offices conveniently located in Sherman Oaks and Glendale. Holding a Masters in Clinical Psychology from Pepperdine University, Sipan brings a multifaceted approach to mental health care.
He has a wealth of experience working with a diverse clientele, including children and teens facing challenges such as ADHD, behavioral issues, and academic stressors. With hundreds of hours dedicated to helping foster connection between parents and their teens, Sipan is adept at bridging generational gaps and facilitating open communication within families.
In the realm of adult therapy, Sipan has a particular focus on couples counseling. He aims to foster healthier relationships through improved communication, conflict resolution, and emotional intimacy. Utilizing evidence-based techniques, he provides couples with the tools they need to navigate challenges and strengthen their partnership.
In sessions with Sipan, clients can expect a seamless integration of cutting-edge research and a down-to-earth, conversational style. He stays updated on the latest research to provide the most effective interventions, but delivers these in a manner that is personal, and easy to understand, ensuring that clients feel both supported and empowered.
Sipan is well-versed in Psychodynamic therapy, an approach that helps clients explore unconscious patterns and unresolved conflicts from the past that may be influencing current behavior and emotions. This depth-oriented modality allows for a richer understanding of oneself, leading to lasting change.
As a certified anger management counselor, Sipan also facilitates three weekly anger management groups for Anger Management 818. These groups offer a supportive environment for individuals to learn effective coping strategies and emotional regulation skills.
Sipan is a committed member of the San Fernando Valley Chapter of the California Association of Marriage and Family Therapists (SFV-CAMFT). In this role, he interviews fellow members and writes their biographies, contributing to the community's understanding and appreciation of diverse therapeutic approaches and specialties. His involvement underscores his dedication to professional development and community engagement within the field of mental health.
Fluent in both English and Armenian, Sipan brings a culturally sensitive approach to his practice, making him accessible to a broad range of individuals seeking mental health support.
For inquiries or to schedule a consultation, Sipan may be reached at 818.399.1961 or via email at sipan@counseling-centers.com
Sipan Steve Nazaryan, MA, CAMC, AMFT #141339
Supervised by Angelica Churchian, LMFT #125124