Career Counseling
Let Me Introduce Myself: ACC's First Career Counselor
What is Career Counseling
Many people lack the knowledge and confidence on how to begin a new and fulfilling career. This is largely due to the fact that career development is not generally taught in a classroom setting, nor are we taught how to reflect on what "working" means to us. Even though we understand that working is a necessity, and often a means to an end (a paycheck) it is also an exciting way to identify different attributes and characteristics about ourselves while discovering our passion and purpose. Meeting with a Career counselor can help you along your career journey and transitions.
This form of counseling is a dialogue between a client(s) and counselor that focuses on strategies to expand knowledge of career markets and aids in the development of making rewarding and important career decisions. The process of career counseling is centered around exploring career options through career development activities such as career assessment, networking, and learning about yourself. Career counseling can help someone Identify career goals, explore career trends, and address personal career related issues such as career indecisiveness, dealing with job loss, or a change in career. Career counseling provides guidance using career information resources to gain exposure to the world of work and professionalism by way of helping individuals find a career that is compatible based on their interest, skills, beliefs, and education level.
Who benefits from Career Counseling?
Career counseling benefits an individual no matter what career stage they are currently at. You can be someone just beginning in the job market, uncertain about choosing a career, re-entering the workforce due to time away, furlough, or layoff, or currently employed. Career counseling is designed to help each individual navigate their career pathway and make the best career decision possible.
What are the benefits of Career Counseling?
The benefits of career counseling consist of increased awareness about your skills, intertest, values, strengths, and areas of growth. As these elements are identified and the career industries explored meaningful career decision can occur.
Other benefits include having an expert that can guide you and help create a career plan to maximum your search efforts and market your skillset. In addition, a career counselor provides keen insight on interviewing, networking, and employment materials such as CV's, resumes, and cover letters.
Avedian Counseling Center (ACC) is here to help you on your path toward a successful future. Whether you are just beginning your career, undecided in your career, changing industries, or know exactly where you want to end up, our career counseling services are here for you and are a great place to start.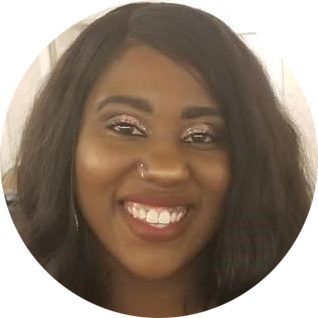 Our ACC Career Counselor Destiny Johnson is now offering a variety of resources to help you explore your career options or gain real-world experience through networking. Click our counseling services tab for more information and to get started. Destiny is looking forward to meeting you (virtually!)