Mentally Preparing for Socializing During the Holidays
This is the year after COVID where holiday gatherings are back in full swing! If that statement caused some anxious feelings or dread, this blog post is for you. When we had a few quieter years, we may have grown to appreciate the more intimate holiday seasons where there is more grace given for not attending engagements, and you are allowed to slow down and be present. Your internal energy battery and your wallet may have been preserved, and it felt nice! Maybe these are new personal boundaries you'd like to keep. Here are some tips on how you can get through this holiday season while maintaining your new boundaries:
1) Prioritize your engagements and expectations
What do you value most during the holiday season? Is it family traditions? Is it volunteering with your Church community? Your office holiday party? That annual white elephant exchange with your friends from high school? Relaxing nights at home with Hallmark movies?
Remember that this is the busiest time of year. Though it may feel like an obligation to spend it with the people in your life, there is also an understanding that this is the busiest time of year. The people in different areas of your life did not consult with each other's calendars for scheduling. It is expected that scheduling conflicts will arise. Put all of your invitations on your calendar and take a step back. Is it realistic for you?
2) Check your internal thresholds for socializing, time, and money
If you have multiple engagements to attend during your time off, is that going to build burnout when you return to work? Will you build resentments towards your family or friends for occupying your time and/or money?
Evaluate what your comfort levels are for socializing. Do you need at least one full day to yourself for self-care? How about at least a few hours to nap and re-set between events? Only you can decide what feels comfortable for you.
Finances are a personal matter. Has money been tighter this last year? Maybe you appreciated the savings that came along with engagements being canceled over the last few years. Identify budgets that are comfortable for you in different areas such as: gifts for people in your life, outfits you will need for different events, donations to different organizations, decor for your own home, etc.
3) Set your boundaries
If you find yourself in a conflict with holiday engagements, remember what you     prioritized. It is ok to decline an invitation to a gathering where you will have to purchase a new ugly sweater, a gift for the exchange, a toy for the drive, etc. in addition to putting in time towards looking picture-ready and driving in the dark, cold climate. It is ok to say you have already committed yourself to other plans, even if those plans are with yourself, a cup of hot cocoa, and your fuzzy slippers.
Maybe you'd like to attend the event, but aren't thrilled about partaking in all of the activities. It is ok to set that boundary. It might sound like "I'd love to come and bring a toy for the drive, but I'll sit out the white elephant exchange this year." There are several possible reasons why someone would bow out of a gift exchange besides financial. Perhaps you committed to participating in several of those exchanges already, maybe you didn't have time to purchase something, maybe you forgot. You don't have to let your budget get in the way of attending– it is likely that your loved ones would prefer you be there, empty-handed than not at all!
Perhaps you'd like to attend the event, but not for the whole time. Sometimes parties can go all night, and it's easy to get pulled into "one more drink." Upon arriving, you can make it known that you have to leave by a certain time. Maybe you have plans early in the morning, or later that day. Remember, those plans can be with yourself!
As we become overwhelmed with a whirlwind of holiday events, it's most important to remember the reason for the season. It is not about the gifts or participating in everything. It is about loving and being loved. If you walk away from the holiday season feeling drained and resentful, you didn't give yourself what the season is intended for.
Cheers to a manageable, fulfilling holiday season!
---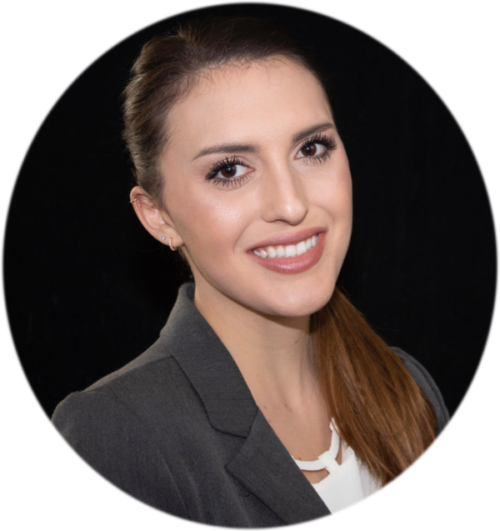 Emma Ekum is a Licensed Marriage and Family Therapist from Los Angeles, CA. Her practice includes working with adolescents, individuals, couples, and families. Working with Emma, you will find that she is grounded, direct, holds all clients with positive regard, and has a fun sense of humor. She can help you change your energy and manifest your goals through small and attainable steps. Emma is accepting new clients at our Sherman Oaks location.